ODTU GIMER Girisimcilik Sohbetleri
Sosyal + Girişimci
H. Zafer Elcik http://otsimo.com/
Toplanti ODTÜ İşletme Bl. G263 amfisinde yapilacaktir.
Kayit: gimersohbet32.eventbrite.com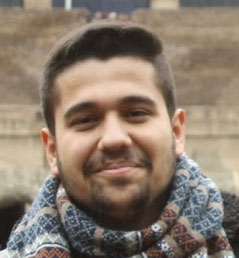 H. Zafer Elcik: Co-founder
OTSIMO: Otizmli Çocuklar İçin Ücretsiz Özel Eğitim.
I'm a multidisciplinary computer scientist and tech entrepreneur.
I specialized in game design and mobile development.
My passion is to create something unique to touch people's lives.
My interests are autism, mobile development, gamification, ed-tech and AI technologies.
I consider myself as a curious person and I was lucky to grow up doing what I love.
Thanks for visiting my resume.