Bradford University Career Booster Spring 2022 Programme
Dear METU Students, on behalf of the British Council Turkey-funded Global Graduates for Global Careers project led by METU, the University of Bradford's School of Management delivers an online Career Booster Spring 2022 Programme between 21st-25th February 2022, and METU students are eligible to apply for several workshops. The quota is for 15 students, and they can join as many workshops as they want as long as the sessions do not overlap.
University of Bradford-International Career Booster Program Registration Link is here.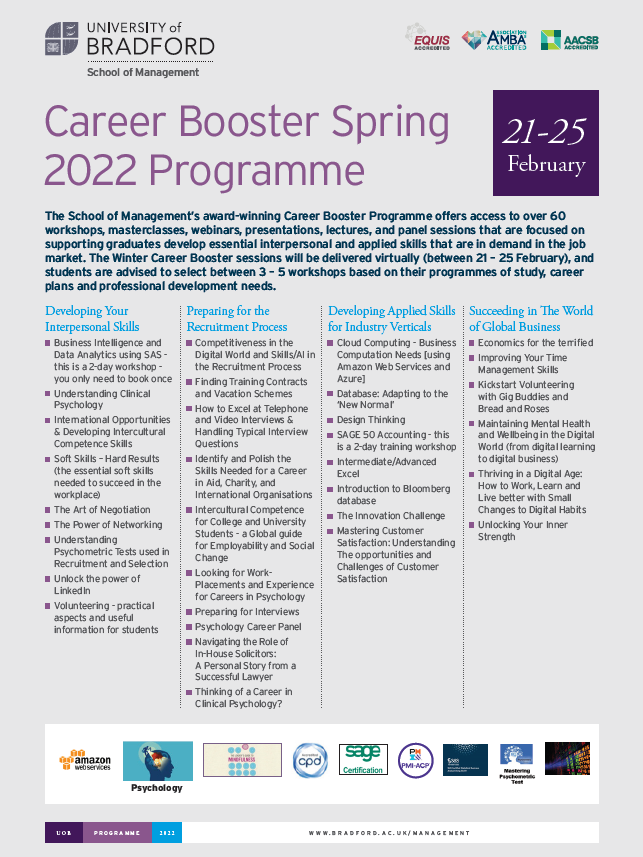 ---
Last Updated:
20/02/2022 - 21:18