GIMER New Semester Opening
Mark your calendars, you are cordially invited to Entrepreneurship Research Center Opening event for the upcoming semester!
We will welcome you to Zoom with our esteemed speakers between 15:00 and 17:00 on Friday, October 15. Then, we will meet for our outdoor meeting and networking event at Z-Garage after 17:30, immediately after the interactive course registirations to discuss new ideas and new collaborations. Let's welcome the new semester with our event where we will pay attention to social distancing.
To register: https://bit.ly/GIMERYeniDonem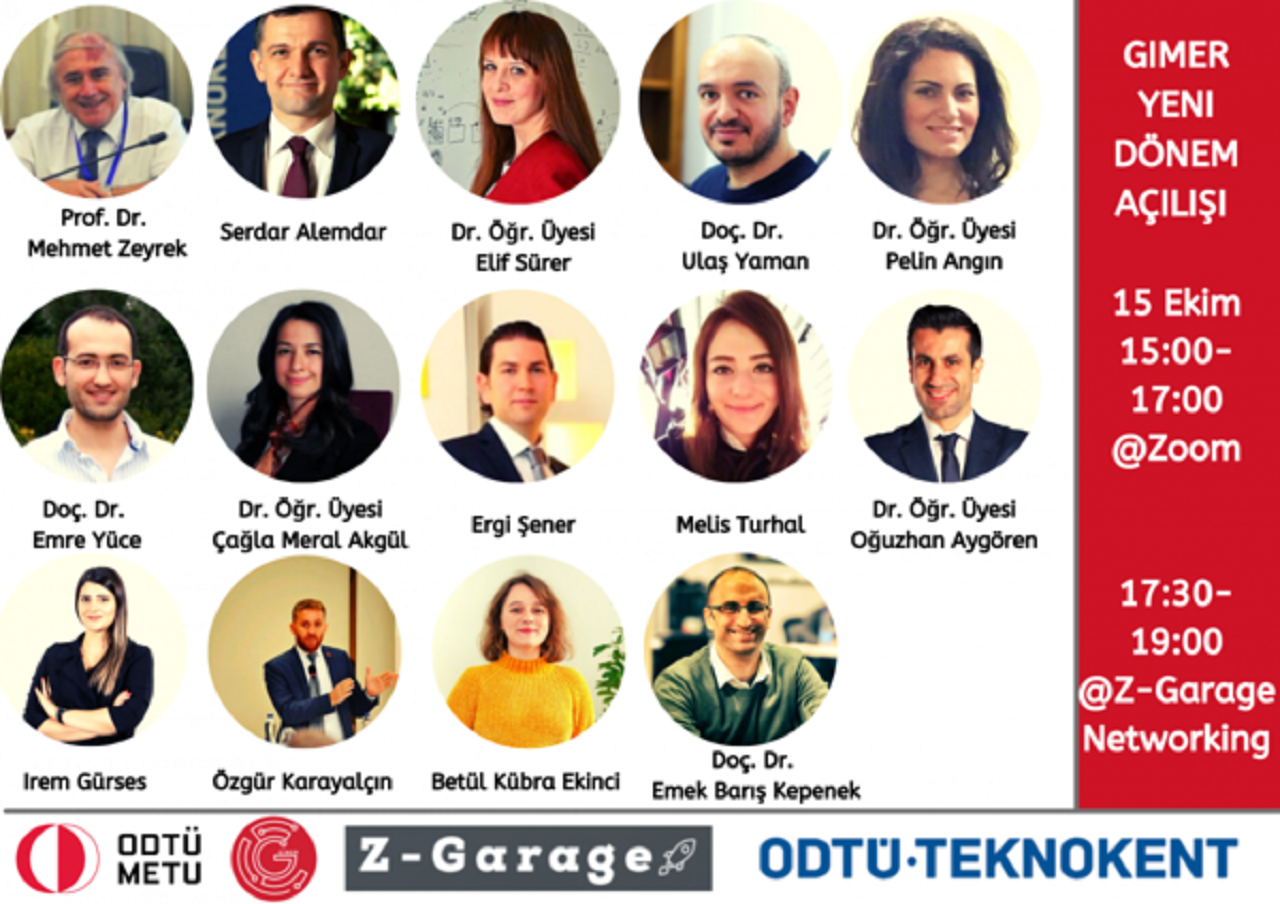 ---
Last Updated:
20/02/2022 - 22:08